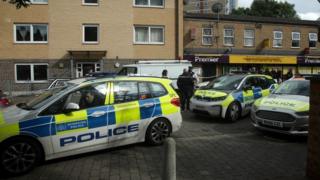 Two men who were stabbed to death in separate attacks in east London have been named by police.
Gleb Stanislavovitch Zhebrovsky, who was also known as Gleb Stalnoy, died in Alton Street, Tower Hamlets, on Saturday.
Giedrius Juskauskas was found fatally injured in Whale Bone Lane, Stratford, soon after midnight on Monday.
Police have appealed for witnesses of either attack to contact them.
Two men have been arrested over the death of 34-year-old Mr Zhebrovsky, who was originally from Russia.
The suspects, aged 28 and 33, have both been held on suspicion of murder and remain in custody.
Police are awaiting the results of a post-mortem examination which took place earlier.
No arrests have been made over the stabbing of Lithuanian national Mr Juskauskas.
A post-mortem examination found the 42-year-old died from hypovolemic shock, which was caused by multiple stab wounds.
June 18, 2019
Categories: